Within a two week deadline, I was asked to manage a 60 x 40 ft mural for the new Playful Paws doggie day care center located in Irving Park. The owners requests were for it to be colorful, fun and feature dogs.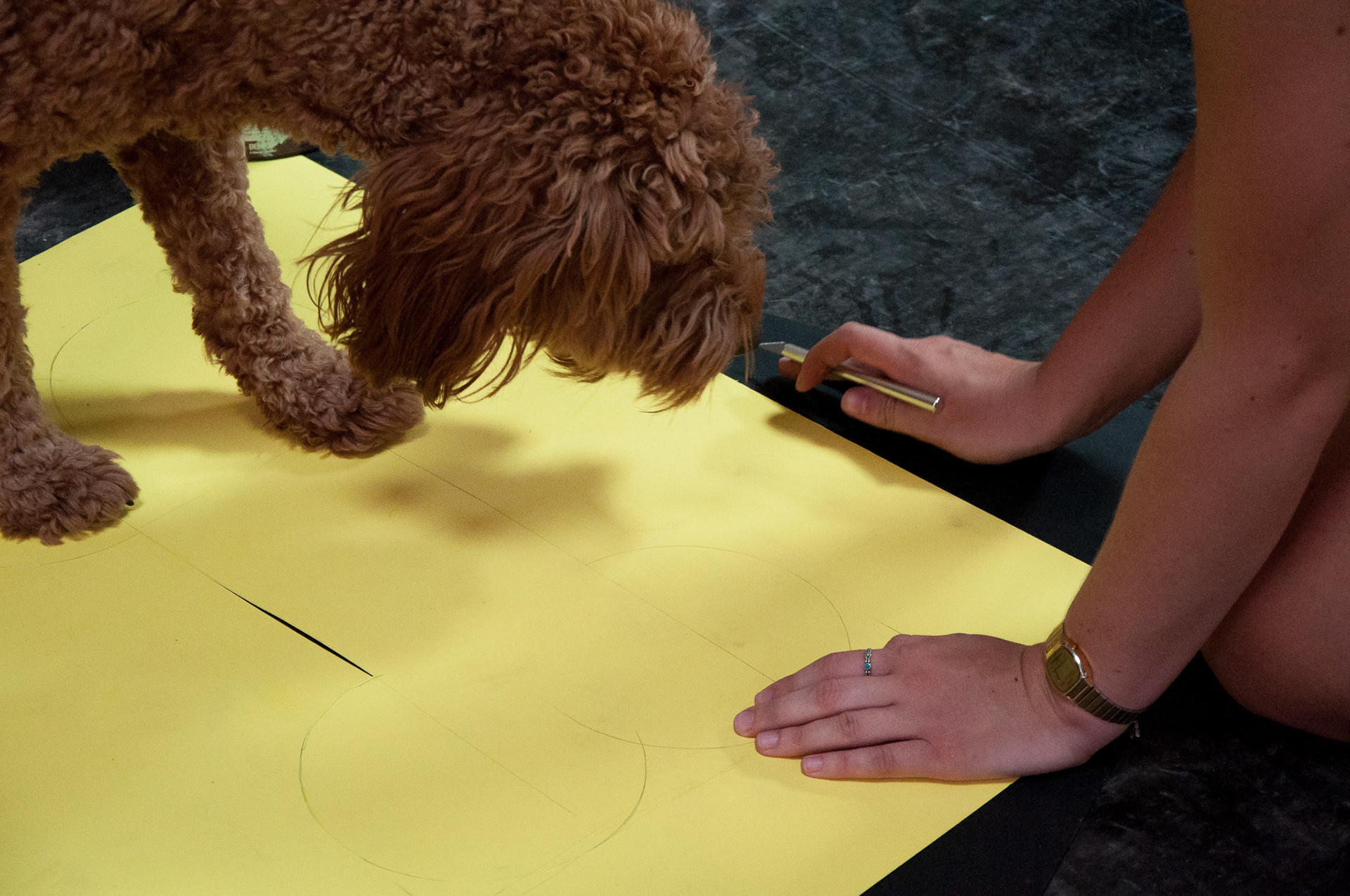 With the time constraint, I had to figure out a way to cover up the whole entire wall as quick as possible. Knowing that I would have assist, I hand-drew multiple stencils of bones for my crew of volunteers. That way it was easy to replicate and keep it consistent. We substituted paint brushes for the bones by blotching it in with newspaper to have a more rustic effect that complemented the brick walls.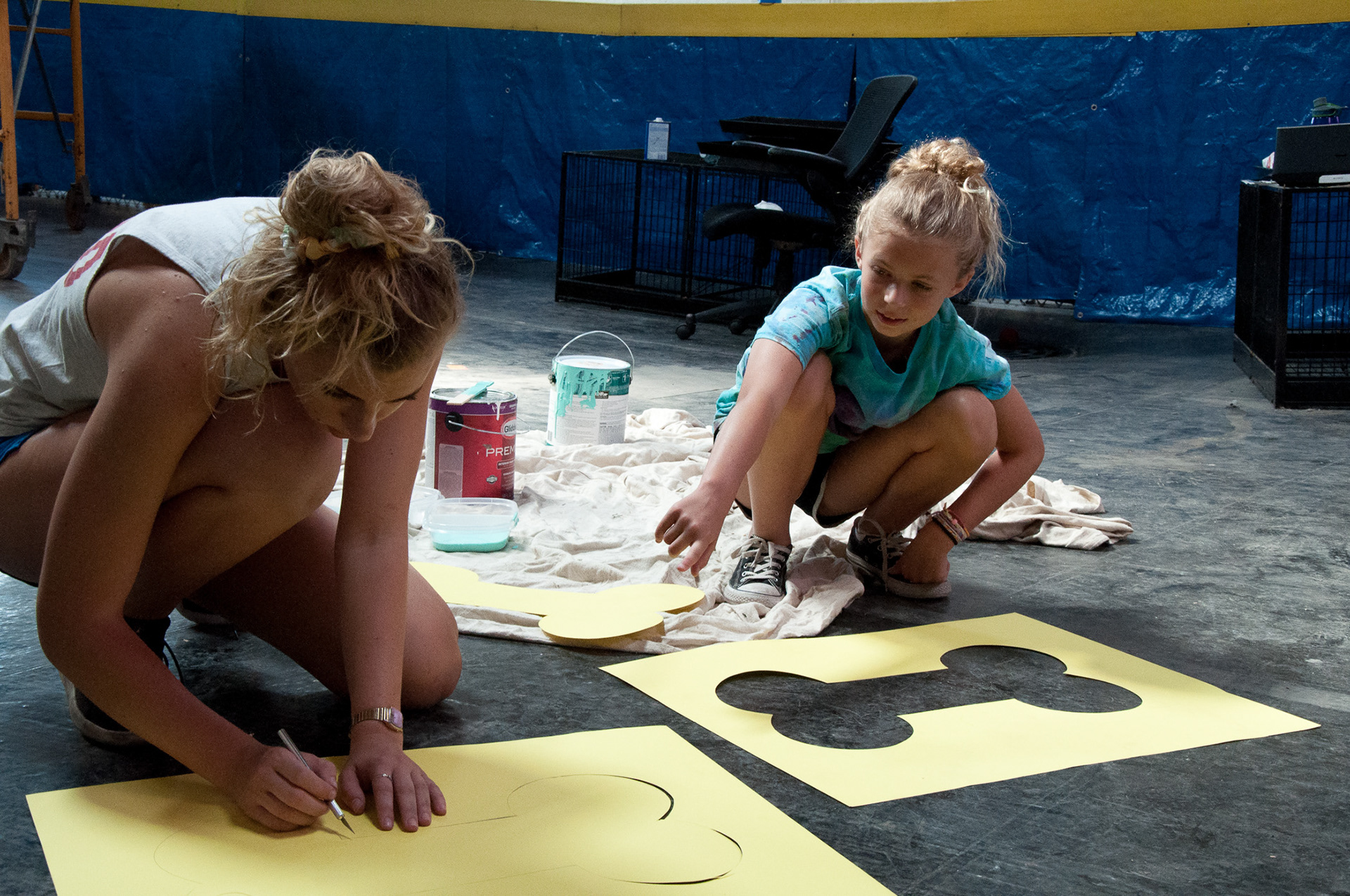 I included an image of the owners dog and two other dogs that I went into Photoshop to Posterize the images to find a solid range of 5 hues I can work within each one. That way, I used a screen-print like style by layering the darkest to lightest shapes of colors to create the images in the fastest way possible.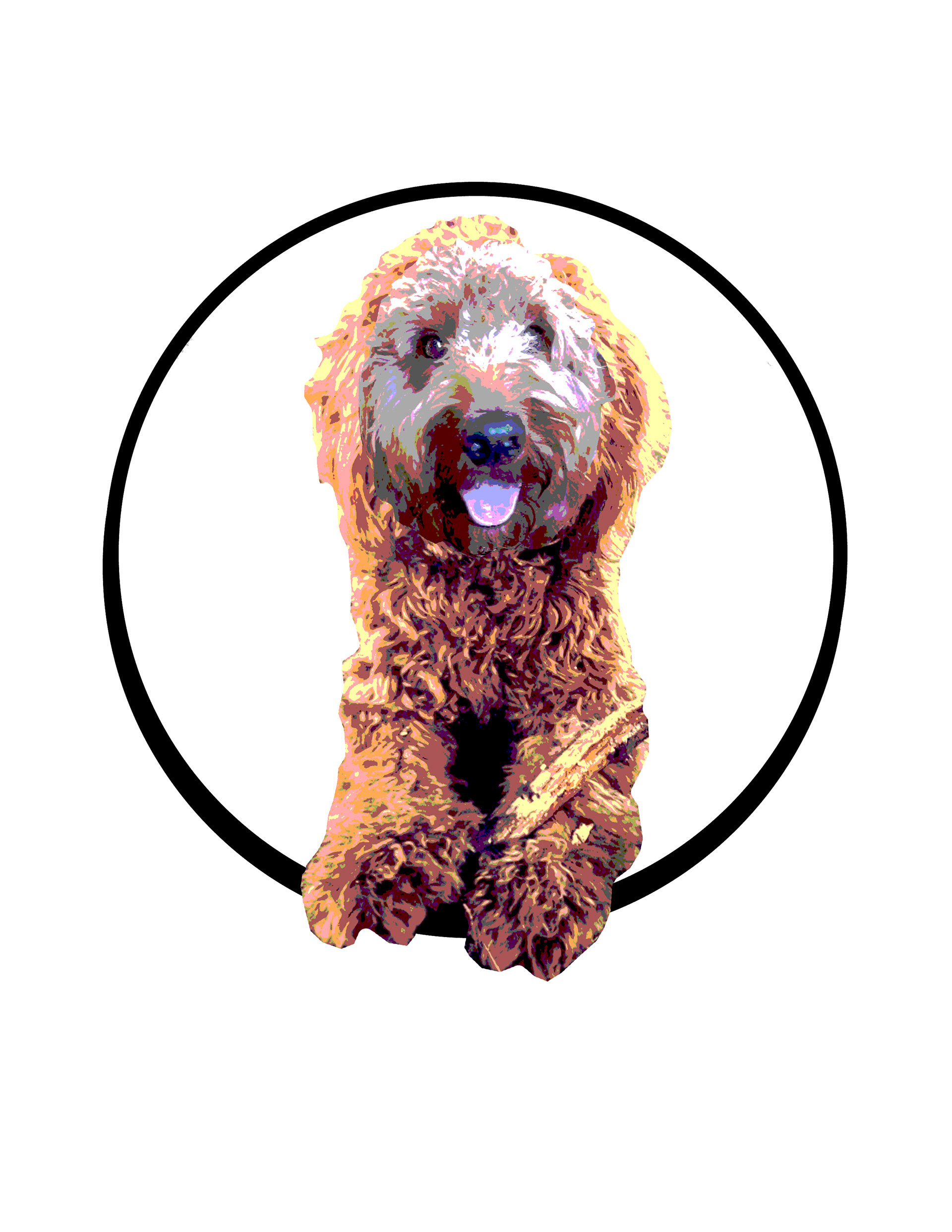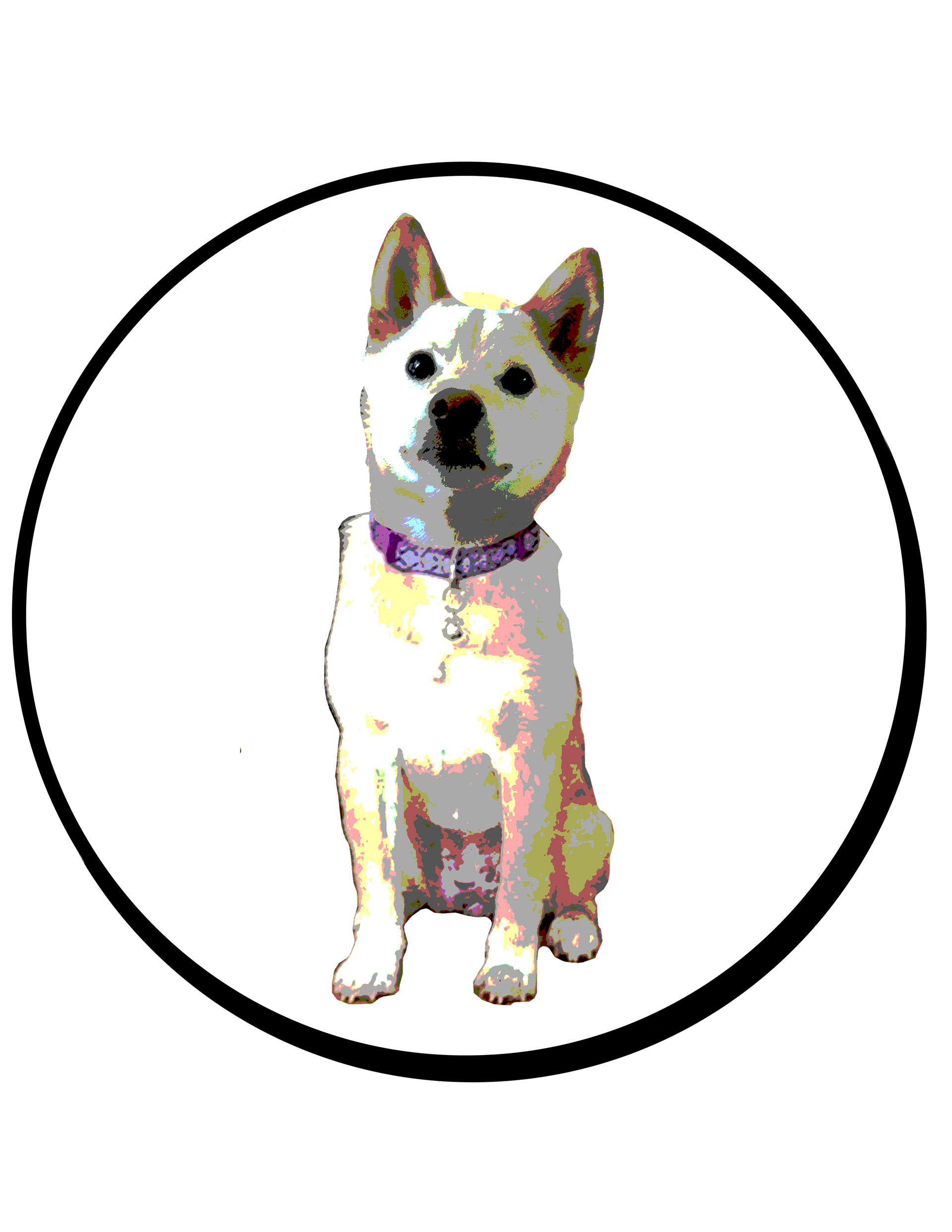 Then, I projected each outline of the dogs onto the wall before filling in with the 5 colors.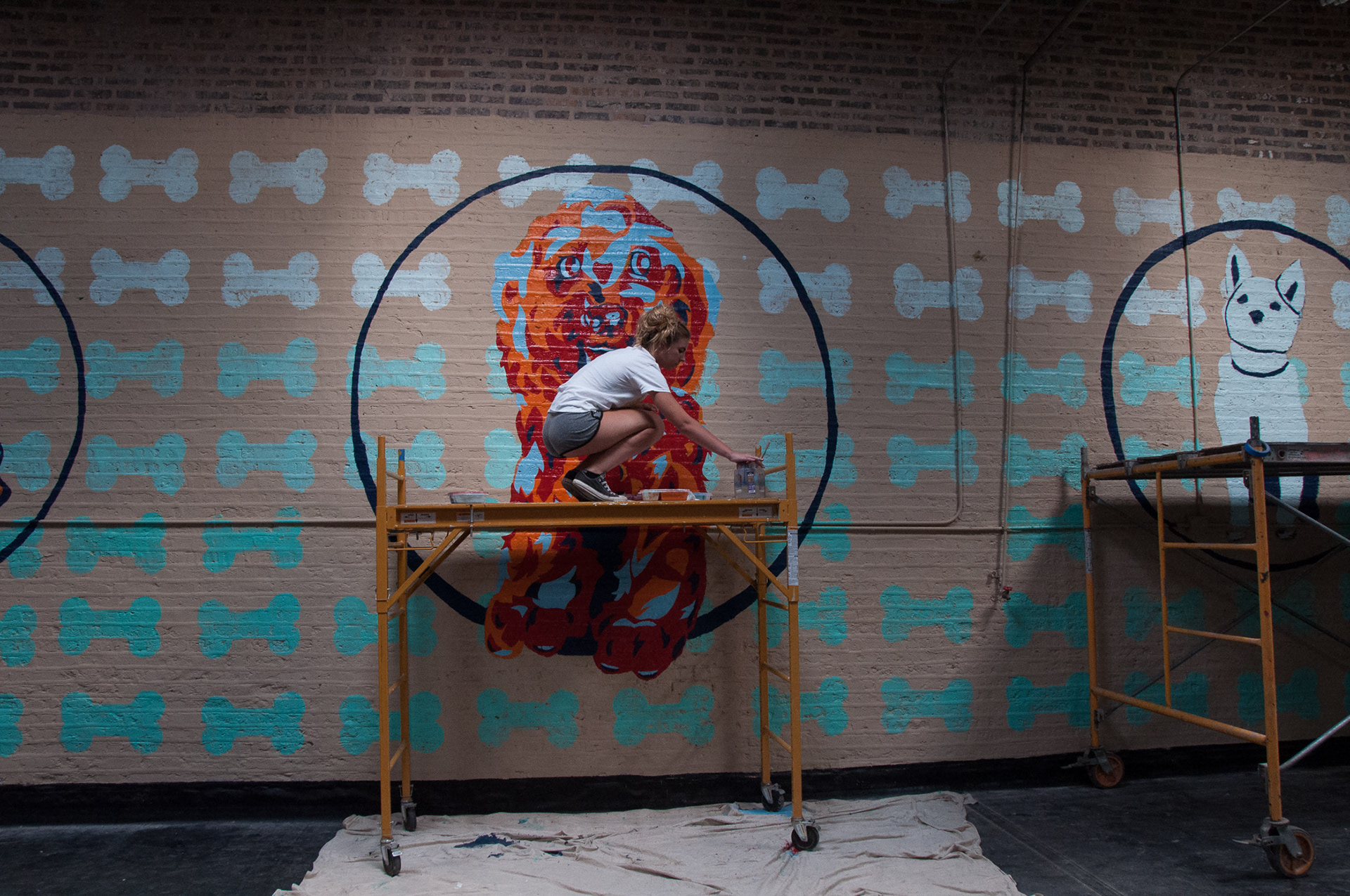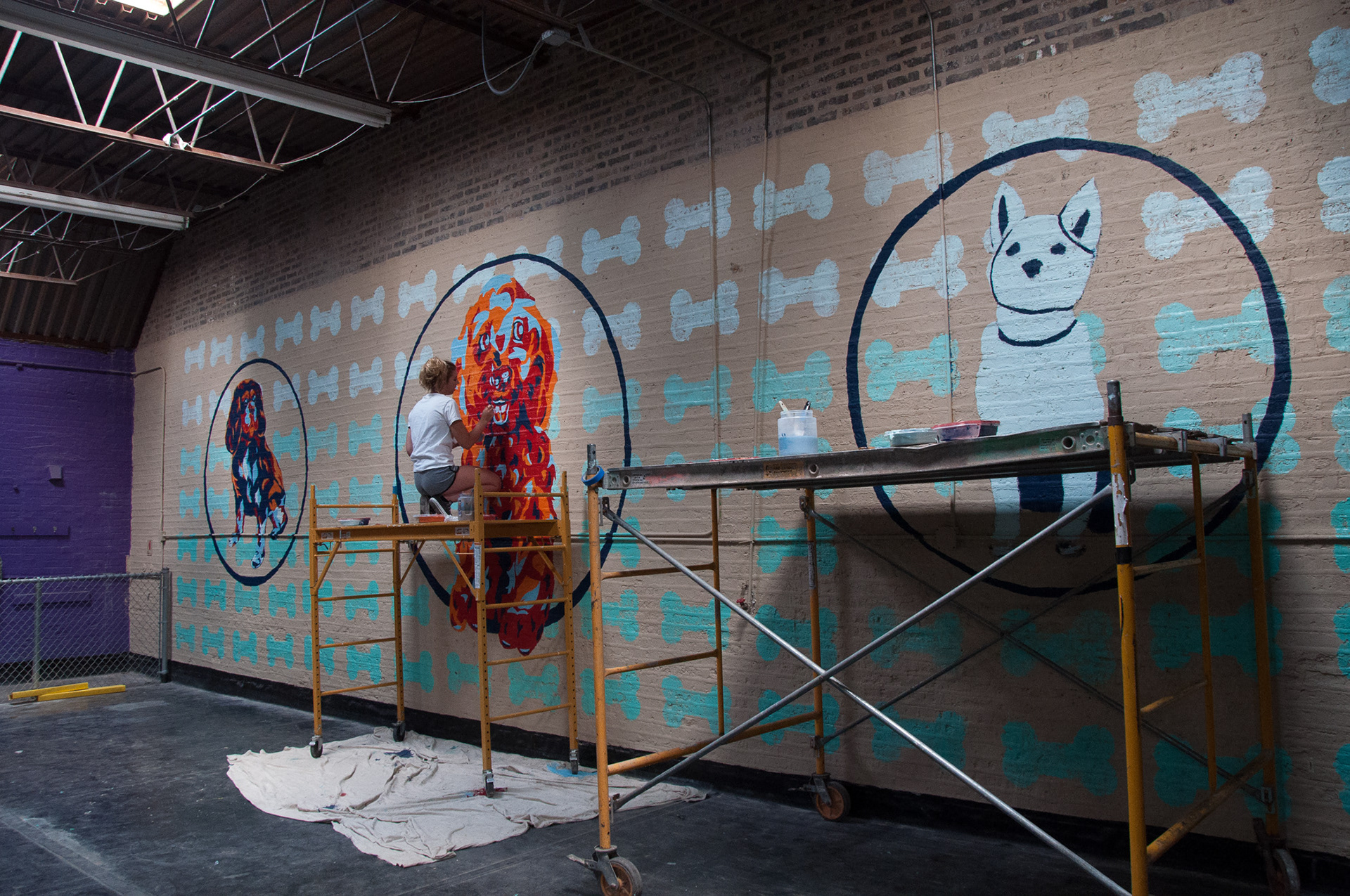 Despite only using 5 colors, I played with tones within each dog to have a more visible variety. 
Here were the finals: