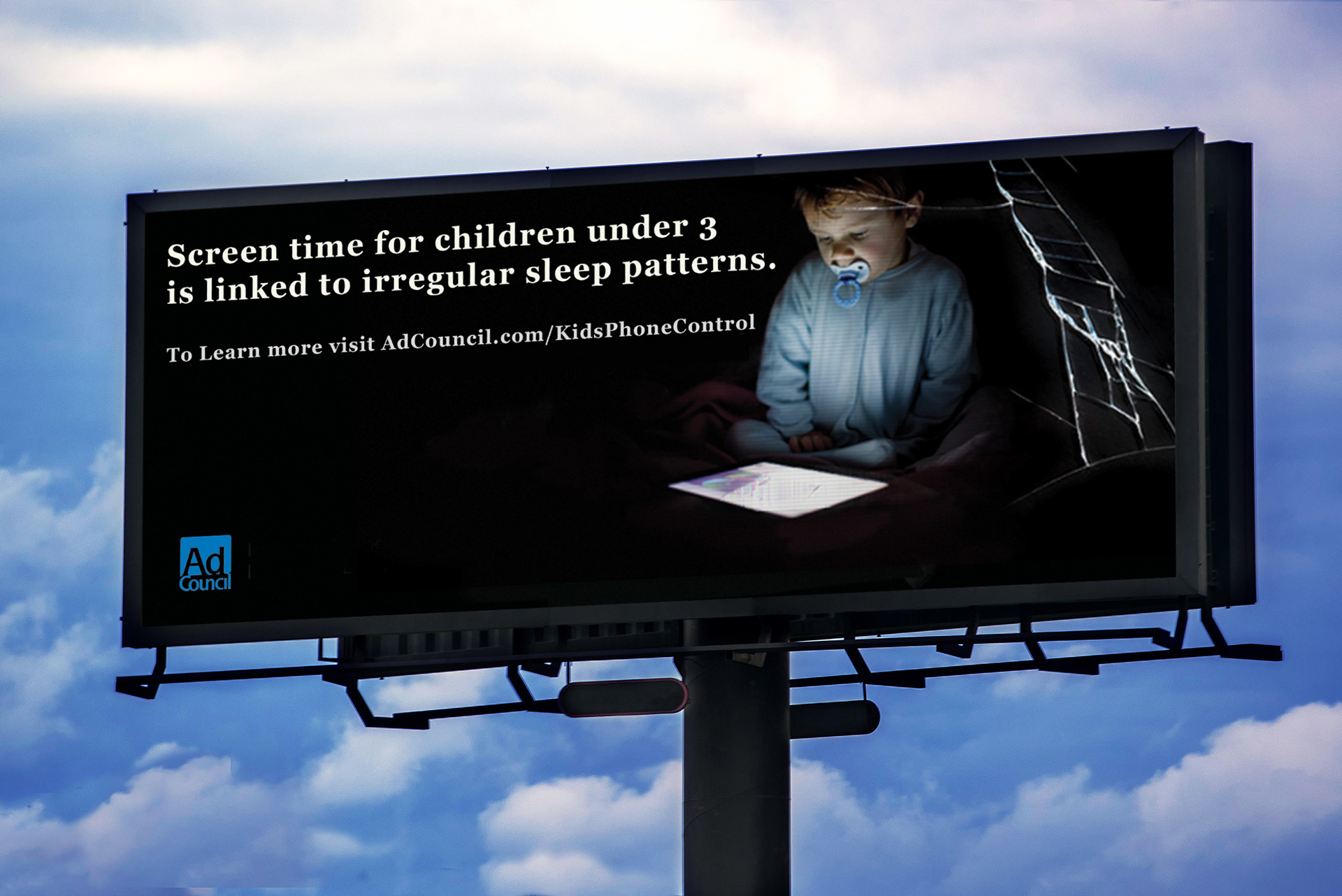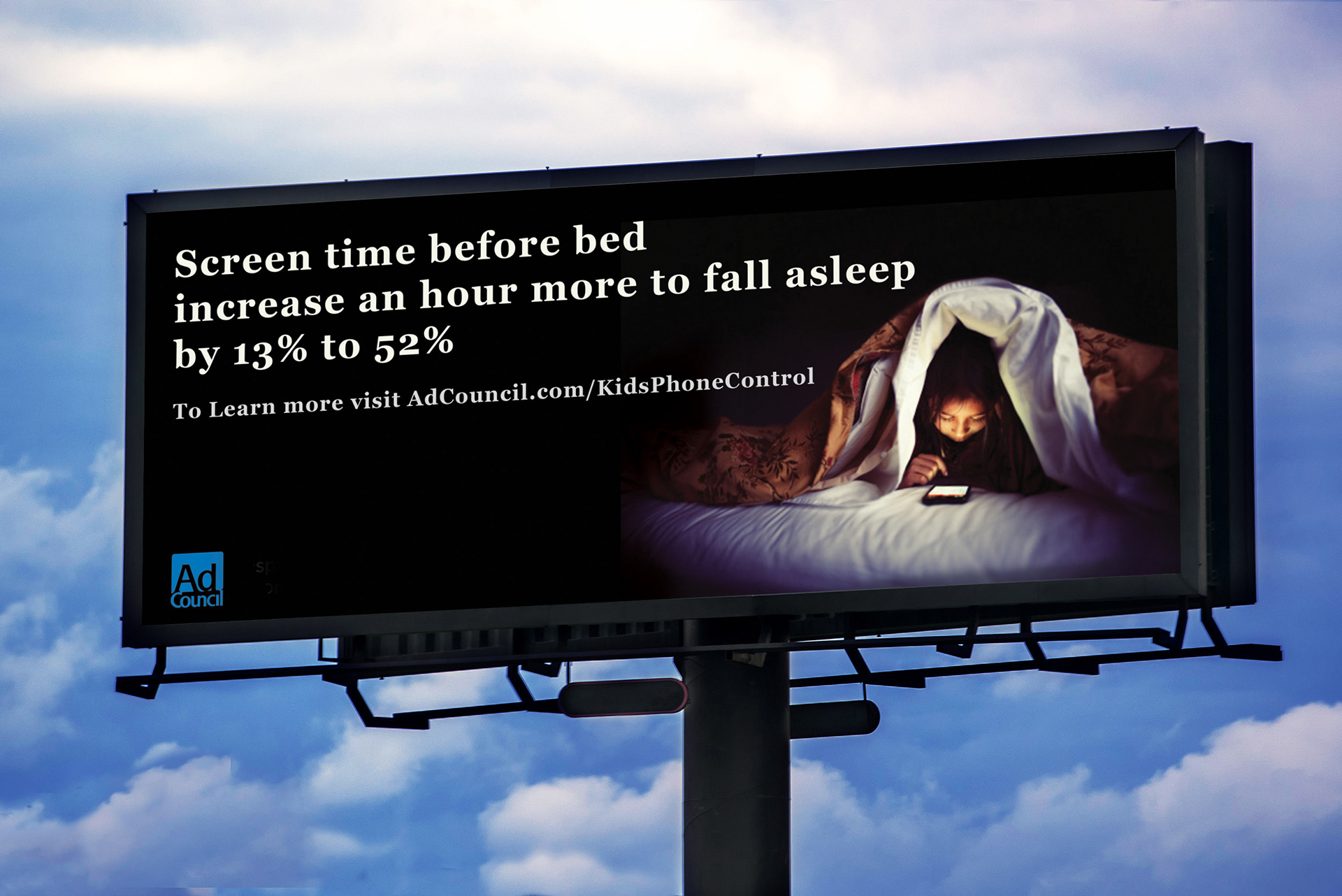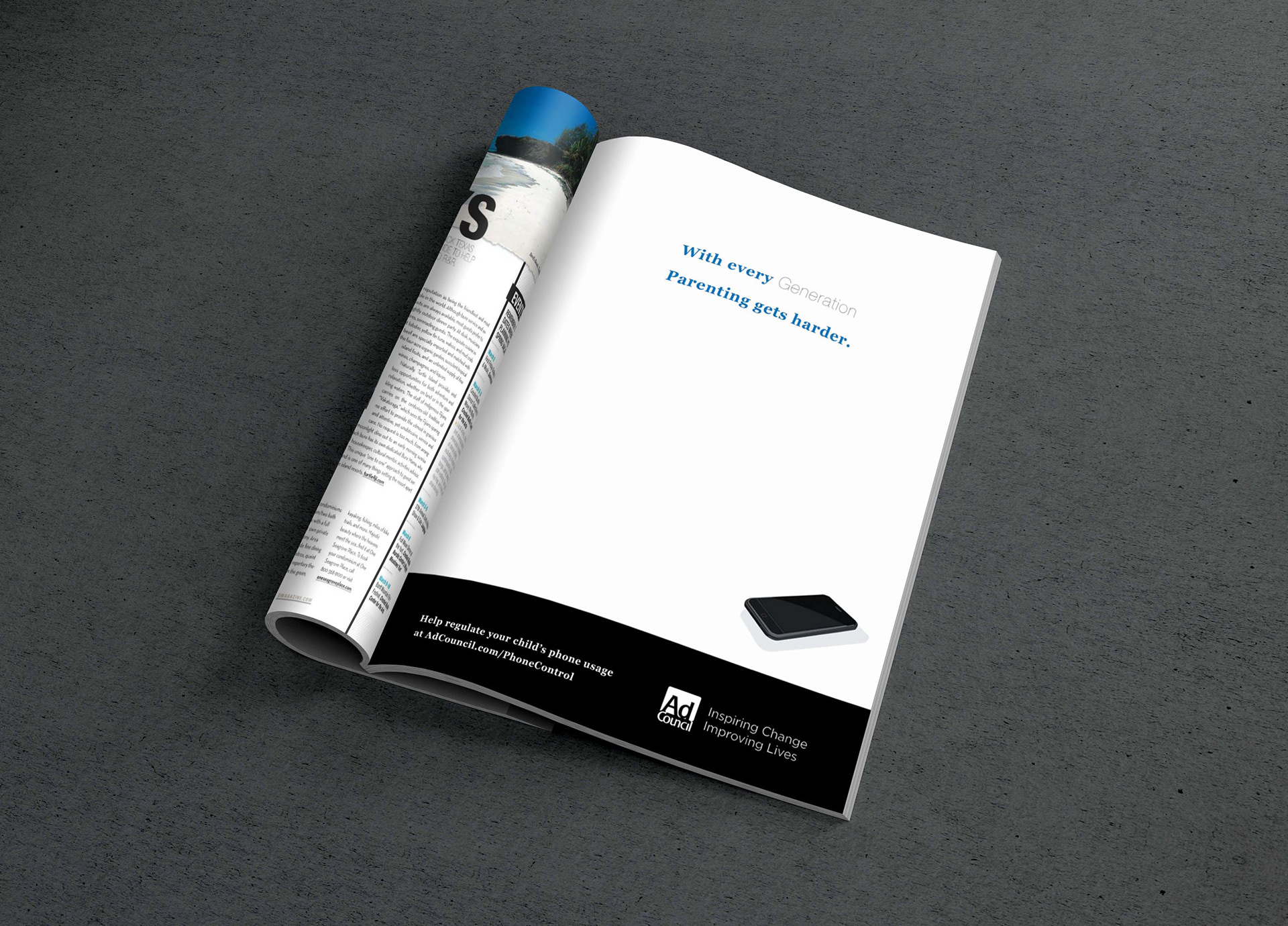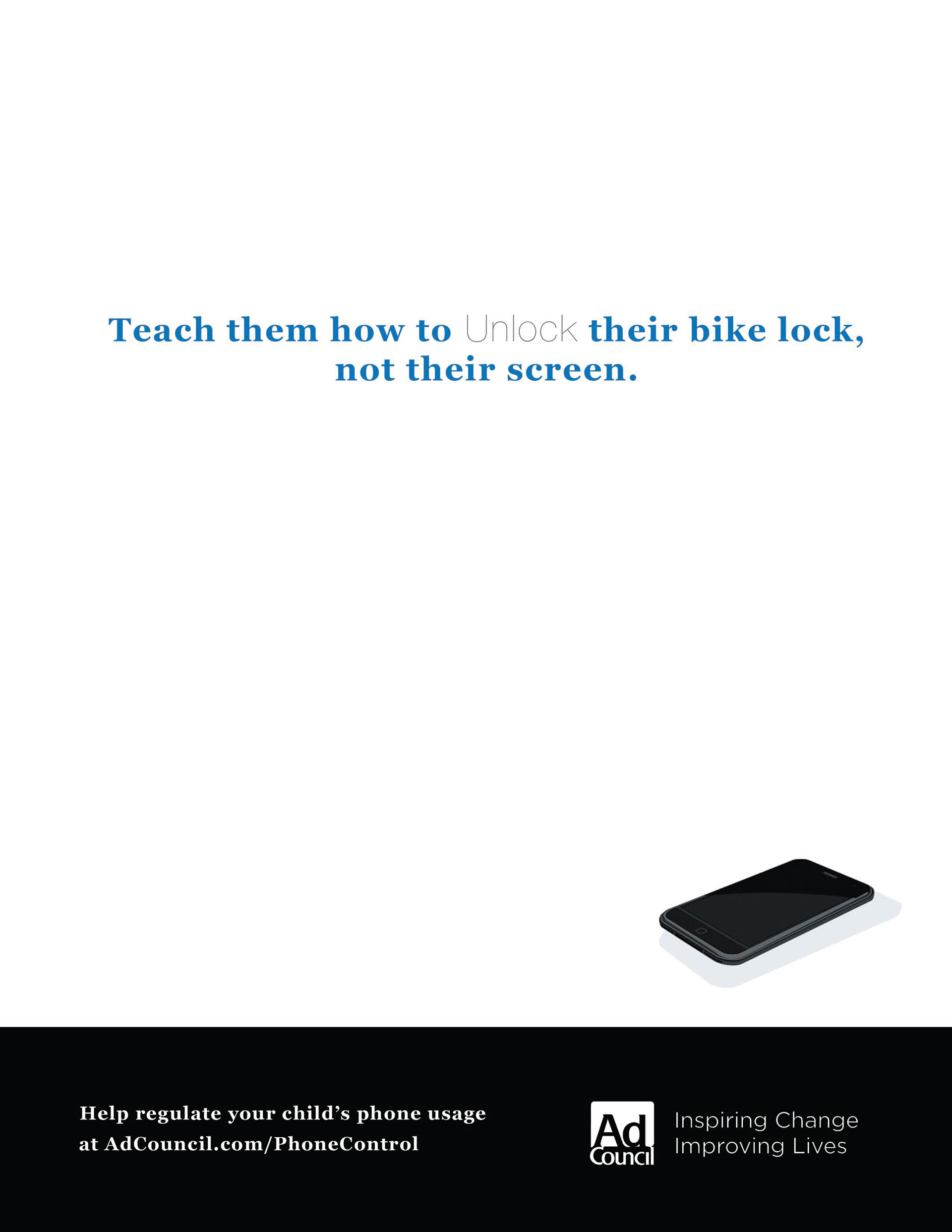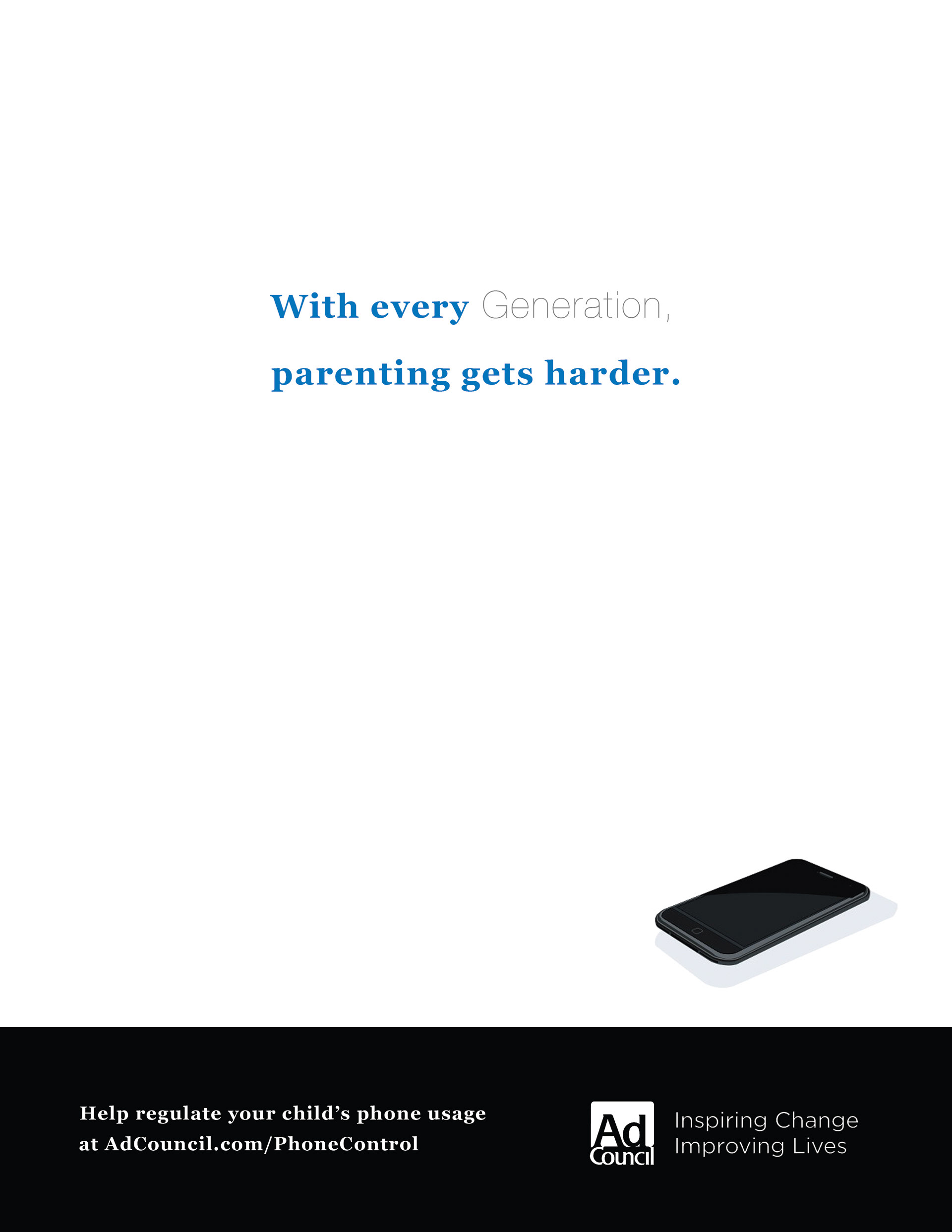 PHONE

 
REGULATION OUTDOOR & MAGAZINE AD
PROBLEM: 
The average age a child receives their first smartphone is now 10.3 years old and now parents in this social media driven age are found with a new obstacle (Influence Central.)
OBJECTIVE:
Decrease screen time amongst adolescent children to create a healthier cellphone vs. life balance.
STRATEGY:
By targeting parents ages 30 to 50 who have not grown up using phones, create forums on the client's website for parents seeking advice and direction.
For the design, adopt the look of contemporary software fonts. 
For the copy, have a play on words with common phone terminology and parenting.
CAMPAIGN ELEMENTS
: Call-to-Action, Print Advertising, Outdoor Advertising, Interactive