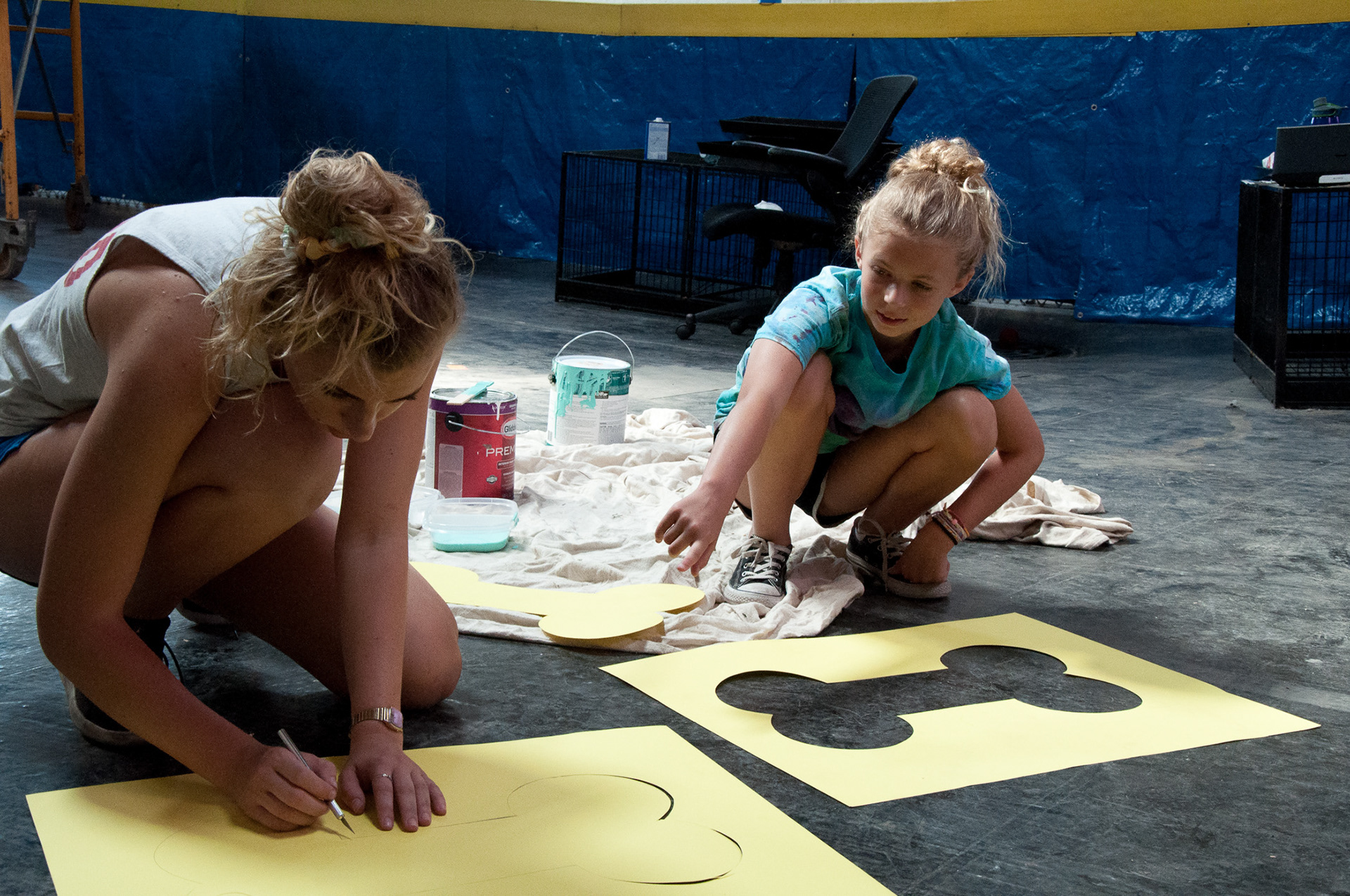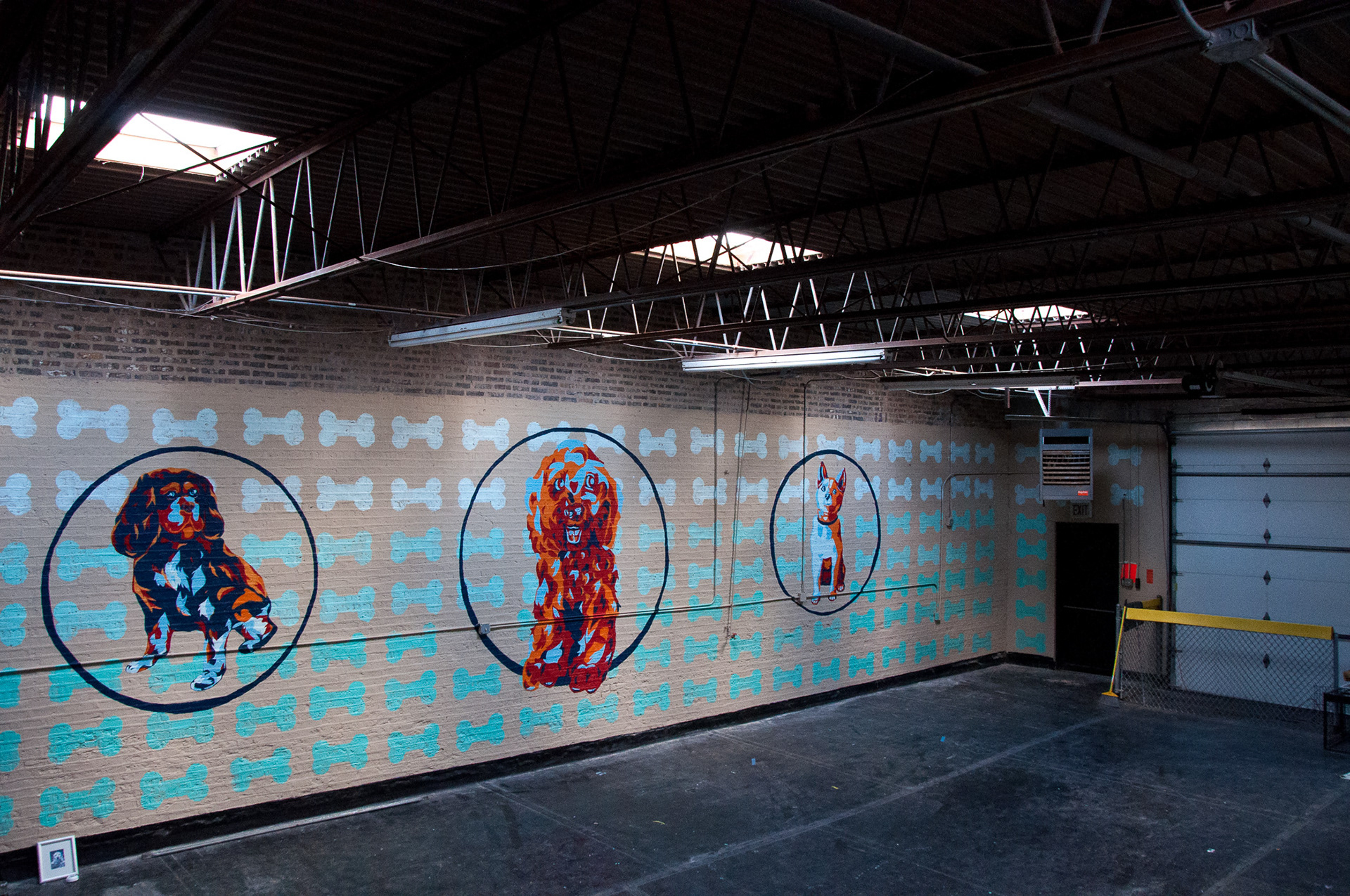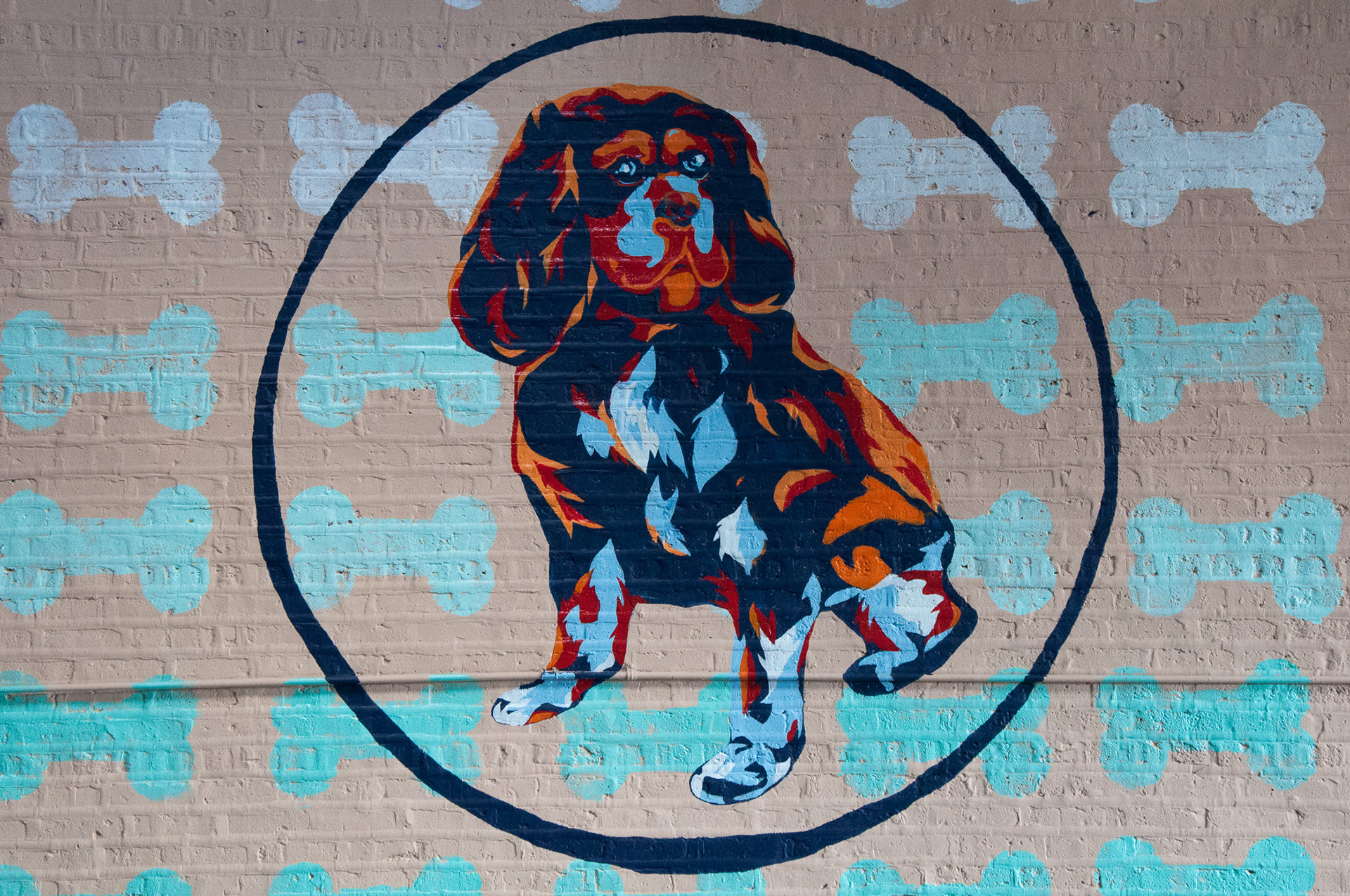 PLAYFUL PAWS DOGGIE DAY CARE
STRATEGY: 
Have my crew use stencils to quickly and easily replicate the bones. To complement the rustic brick walls substitute newspaper for brushes.
For the dogs, I went into
Photoshop to find a solid range of 5 hues. Then, play with tones within each dog to have a visible variety.